Guia Feambra
Content is available only in Portuguese. For more information contact us at
feambra@feambra.org
Download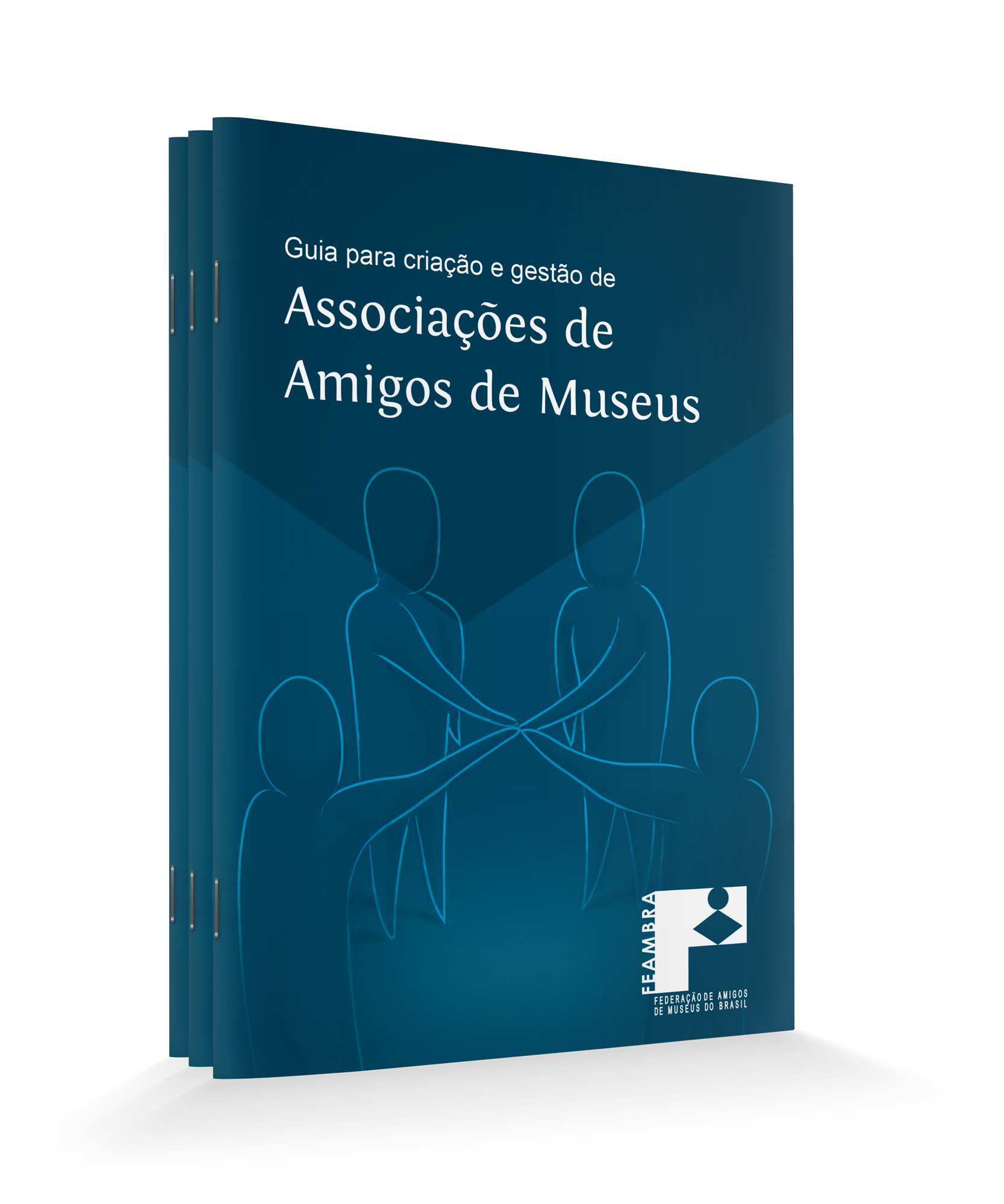 O "Guia para Criação e Gestão de Associações de Amigos de Museus" já está disponível para download gratuito aqui. Para mais informações entre em contato conosco!
Esta publicação, a primeira do gênero no País – e uma das poucas no mundo – foi desenvolvida com o objetivo de mostrar como o trabalho voluntário em museus pode trazer inúmeros benefícios, tanto para as instituições quanto para a própria sociedade.
O Guia tem uma linguagem direta e acessível, está dividido em capítulos e segue as diretrizes da Federação Mundial de Amigos de Museus (World Federation of Friends of Museums – WFFM).
O objetivo da Feambra é incentivar os voluntários a colaborar com os museus, dando visibilidade e mostrando que essa atividade pode ser feita na área cultural. "O brasileiro tem uma pré-disposição para fazer trabalhos voluntários, estimulados pelas próprias experiências e exemplos internacionais. Apesar de estar amplamente divulgado em áreas como saúde, esporte e educação, o trabalho voluntário em museus é pouco conhecido por aqui", afirma a diretora-executiva da Feambra, Camila Leoni.